Are we going to see an end to the Glamping trend now that international travel is becoming easier?
This week the government announced that they are scrapping the traffic light system for international travel and that only countries on the red list will have restrictions in place for both UK and non-UK residents travelling to the UK.
So does that mean an end to the staycation boom we have been experiencing since the end of the first UK lockdown in July 2020?
As a Glamping business owner I thought I would do a bit of research as to what the change in demand has been over the last 18 months and what the predictions are for the future.
It made for some interesting reading so I thought I would share it with you.
I started out by looking at some statistics from 2020 (2021 stats aren't out yet) the CoolCamping 'UK camping trends report 2021' published in Jan 2021 showed that:
The average price was £481.17
The average number of guests was 3.29
The average nights per trip was 2.73, and
47.5% of trips were taken with chidren
We're also very proud to say that from the same report we boast 3 out of 5 of the most popular glamping features:
A hot tub (we now have 4)
Pod (we don't have any pods but from my experience most people tend to refer to any 'Glamping' accommodation as a pod, as our yurts have been referred to as pods many times by guests)
Treehouse
Yurt ( you know we are all about the yurts)
Dog friendly (we have been criticised by a very small minority for not having an un-dog friendly accommodation onsite- we just love your furry friends as much as we do you)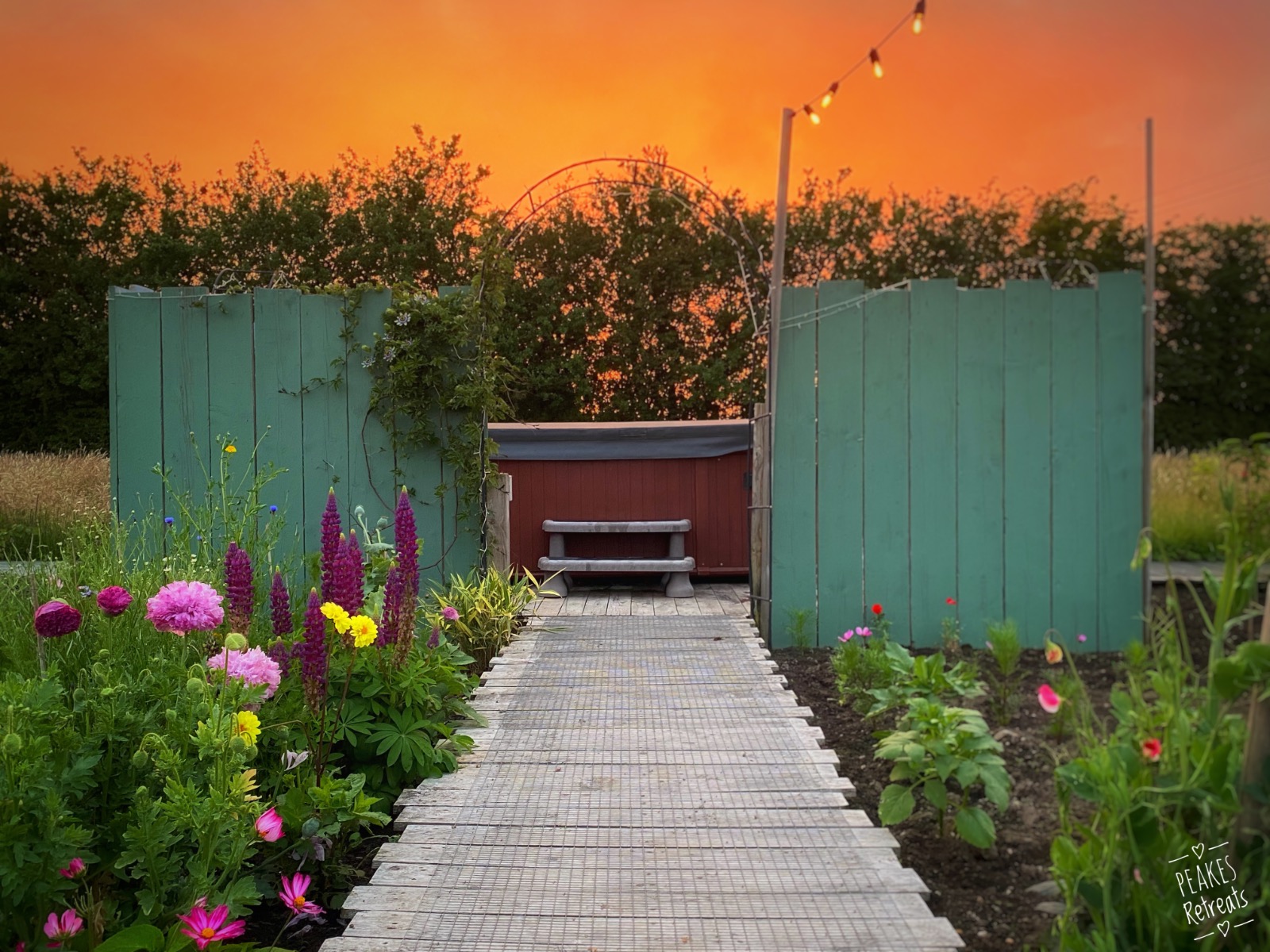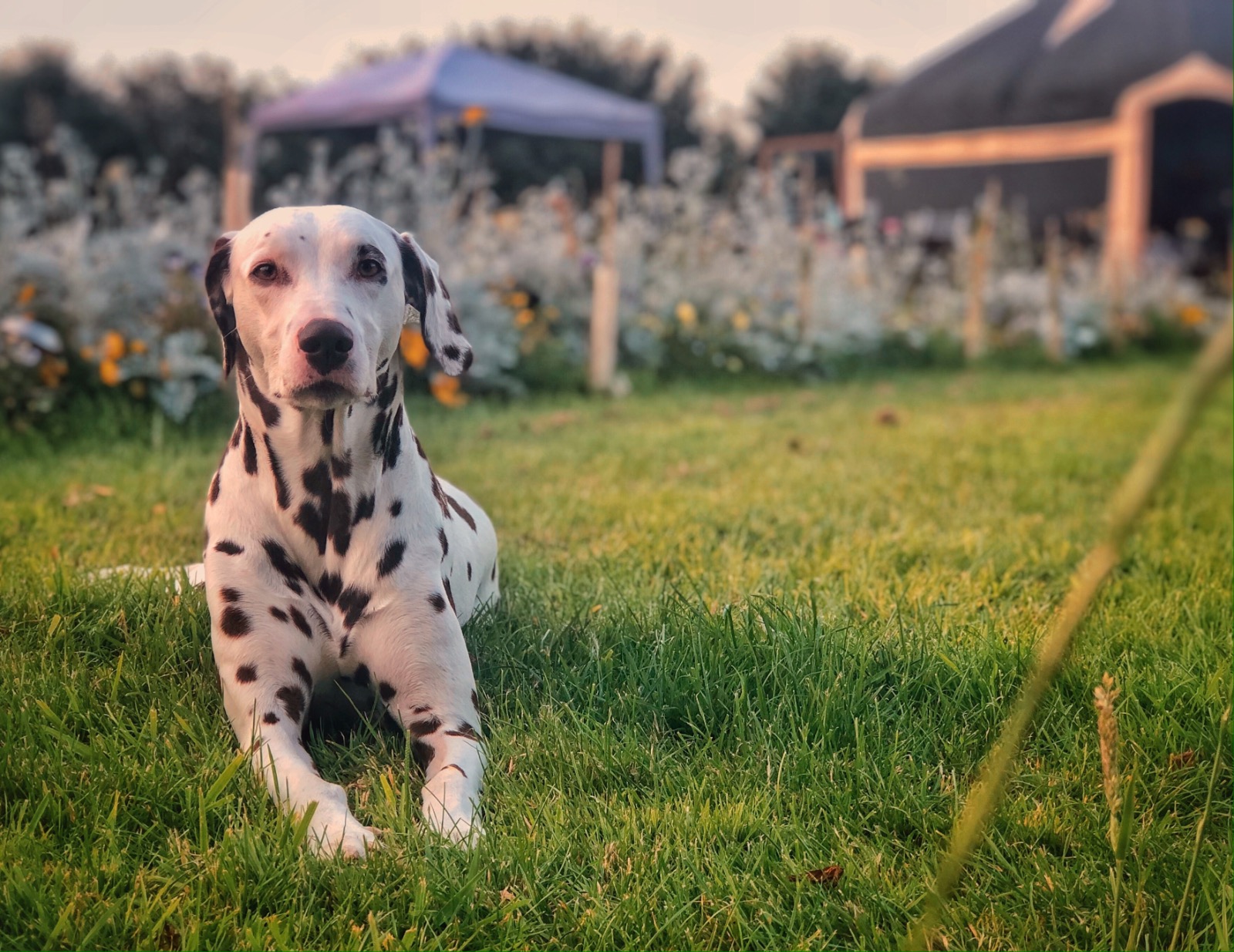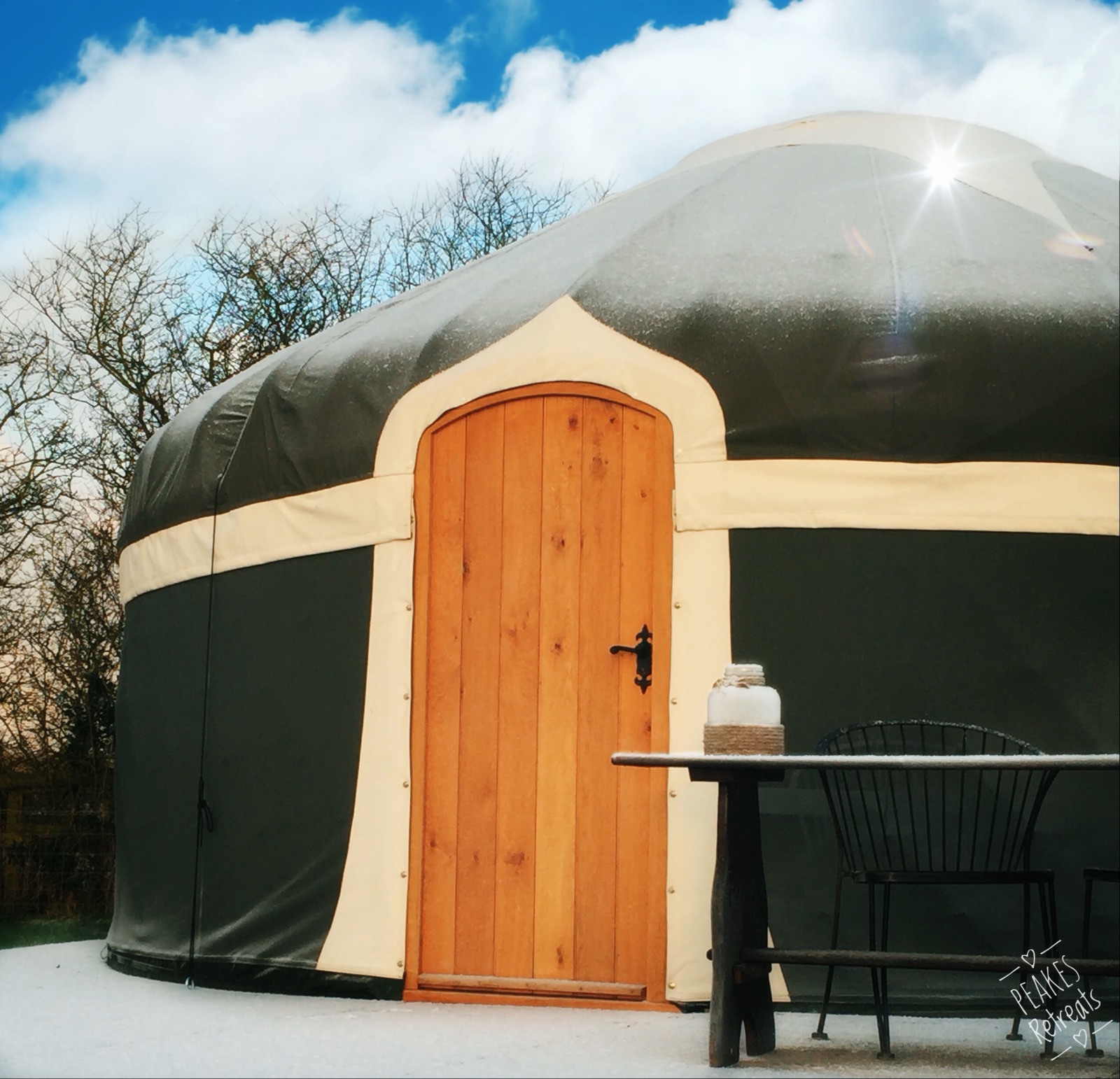 The latest data from statista shows that amongst holiday related search terms, following the first Covid lockdown in the UK, the term 'staycation' received a 511.11% year on year growth and 'glamping holidays UK' receiving a 404.17% increase. With 'peak district holidays' seeing a 237.5% rise and 'luxury UK breaks' also seeing 237.5%.
As we came out of lockdown last year we knew things were going to look very different in terms of travel for a while, and it didn't take a genius to predict that 'staycations' were going to be the way forward for the foreseeable future, but what made glamping so popular?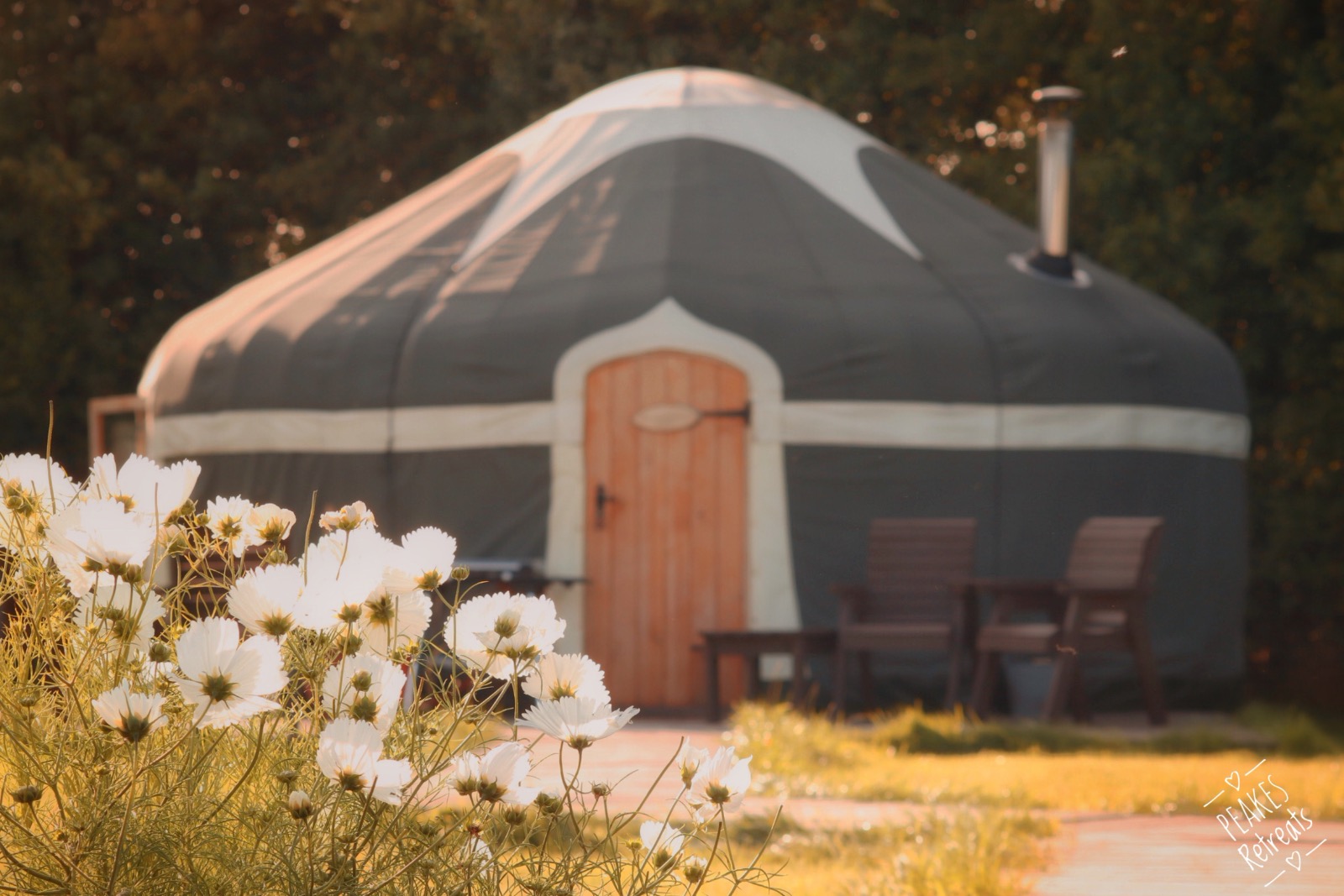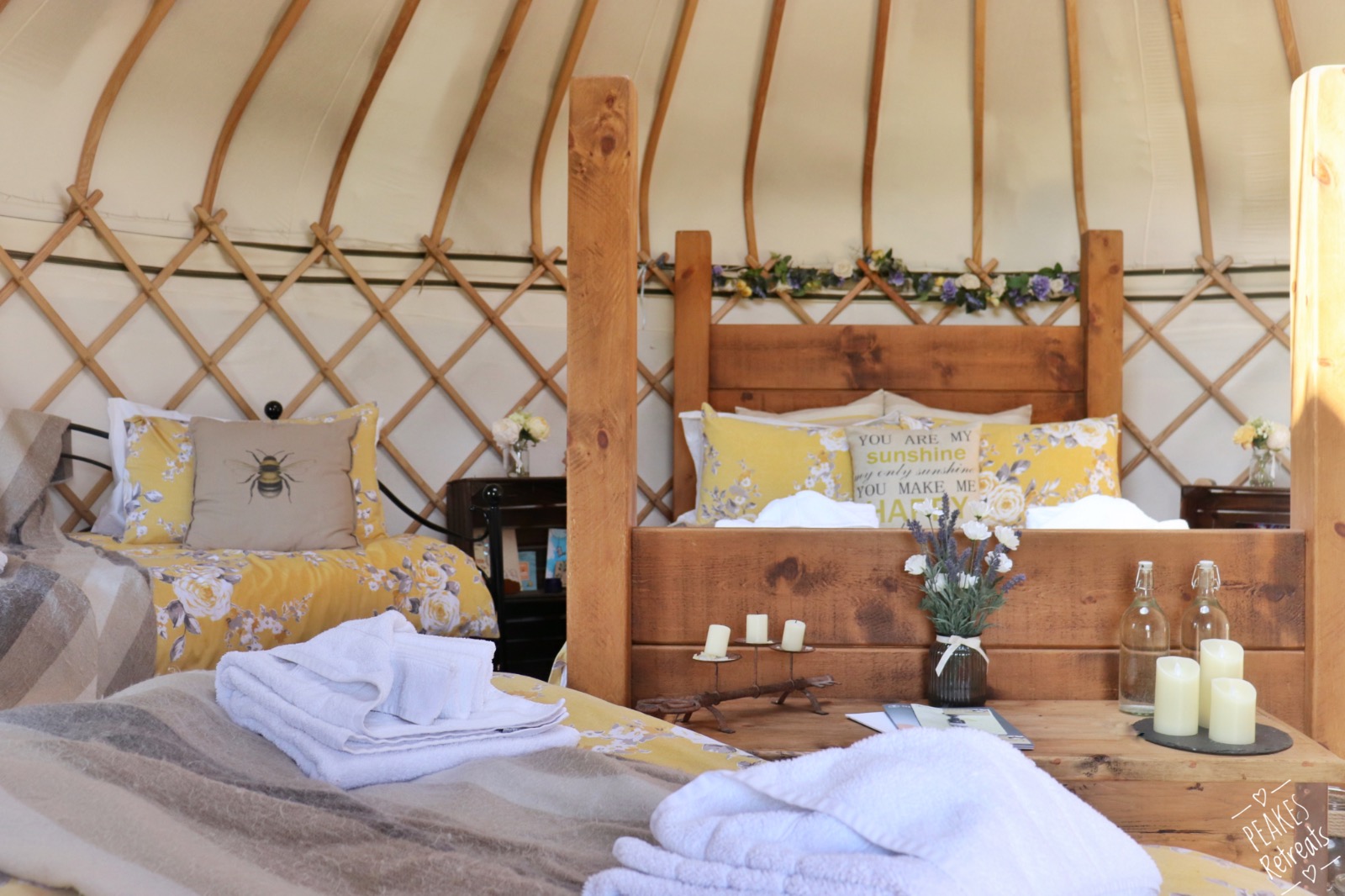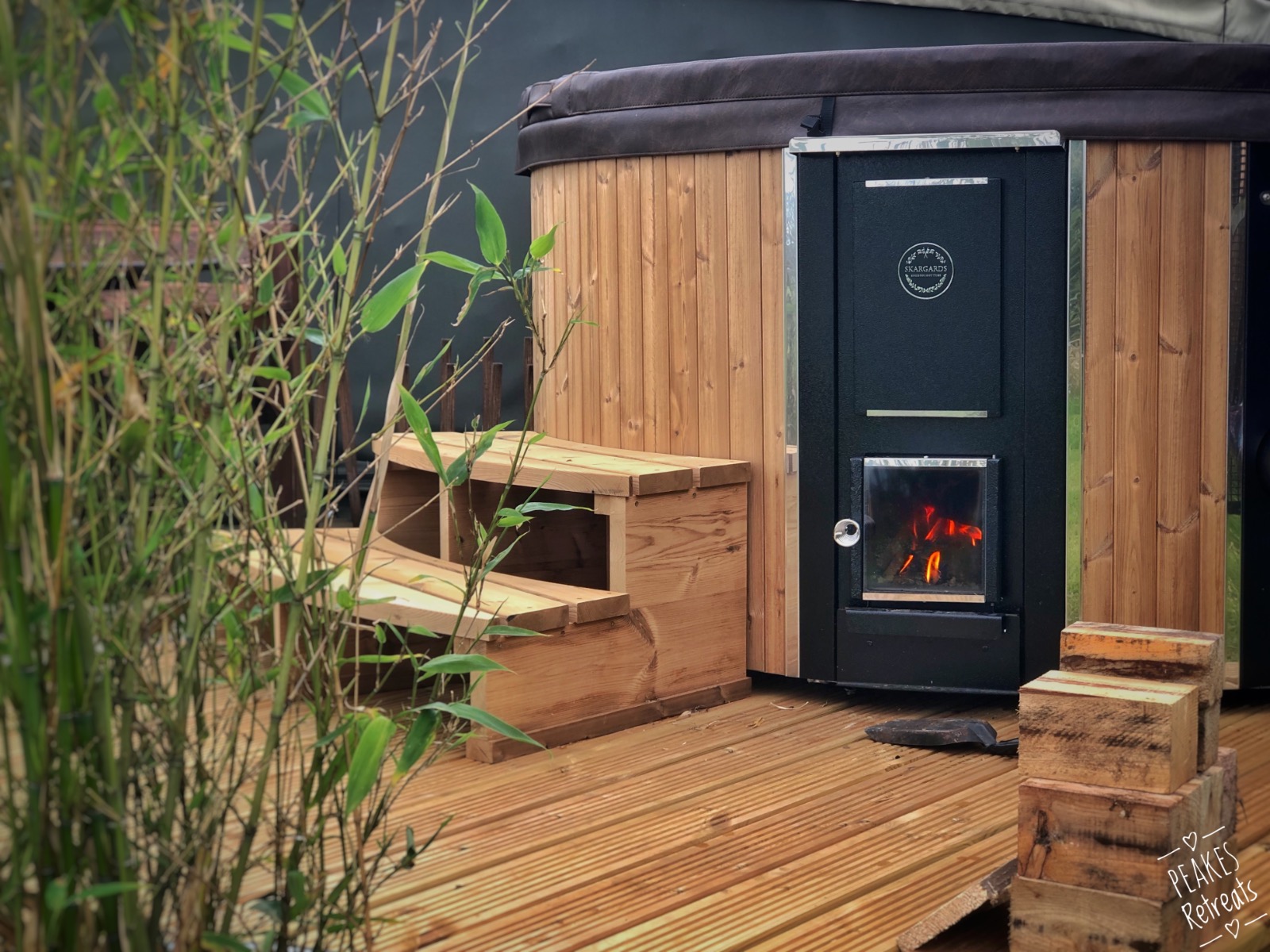 Well you are best equipped to answer that as you are the one choosing what type of holiday you want, but if I were to speculate on why, I would guess that these are some of the reasons:
Glamping is more of an 'experience' than a hotel stay. The weather can affect your stay massively, and actually staying in an accommodation that allows you to be closer to the elements creates a feeling of adventure.
To escape the city. After being cooped up in apartments in cities and in our own homes we all craved freedom last year. City breaks are popular but they certainly don't offer the same freedom as being in the countryside or near the sea. Even the most luxurious hotel in the city can't offer you the escapism that comes from a remote trip where there are only a handful of people around, especially if that remote location offers some of the luxuries you would find in the hotel anyway (think superkingsize beds, hot tubs, amazing locally made afternoon tea and onsite holistic treatments) as well as extras that said hotel won't provide like firepits and other quirky features.
Locks and latches. Yes that might seem like a strange positive but we aren't just looking at people swapping luxury hotel breaks for glamping we are also looking at the other side where travellers are swapping more basic camping for glamping. One of the things that makes guests feel more comfortable is being able to lock their door at night rather than relying on zips.
Immersing yourself in nature without the stress that comes with camping. Yes I said it camping can be fun but it can also be incredibly stressful, especially when doing it with children. Have you ever tried to put up a tent when it's blowing a gale (I have- we ended up sleeping in the car)? Or found that your tent has sprung a leak in the middle of the night during a massive downpour? Or woke up to find your airbed has completely deflated overnight? Don't even get me started on trying to dry things when they've got wet- something our woodburning stoves do very well :)
Finally, glamping often leans more toward 'sustainable tourism' than travelling abroad or city breaks. Even before the pandemic more and more people were beginning to think about low impact travel. With 30% of people in the 25-49 age group saying they would consider swapping an abroad holiday for a UK staycation specifically to reduce their impact on the environment (YouGov). We can hold our hands up and say that we are not completely eco-friendly (yet) but we are doing our very best, and as environmentally friendly options become more affordable we will absolutely be swapping over to them. But even now we are doing our best to do our bit:
Planting bee and butterfly friendly plants
No electricity in the yurts
Solar powered lights wherever possible
Supporting local businesses (florist, cocktail making, afternoon tea, farm shops, restaurants, pubs, cafes and bars)
Locally sourced food for breakfast and BBQ hampers
Upcycling furniture wherever possible (without compromising standards)
Providing Neals Yard toiletries to reduce our plastic consumption and promote organic options.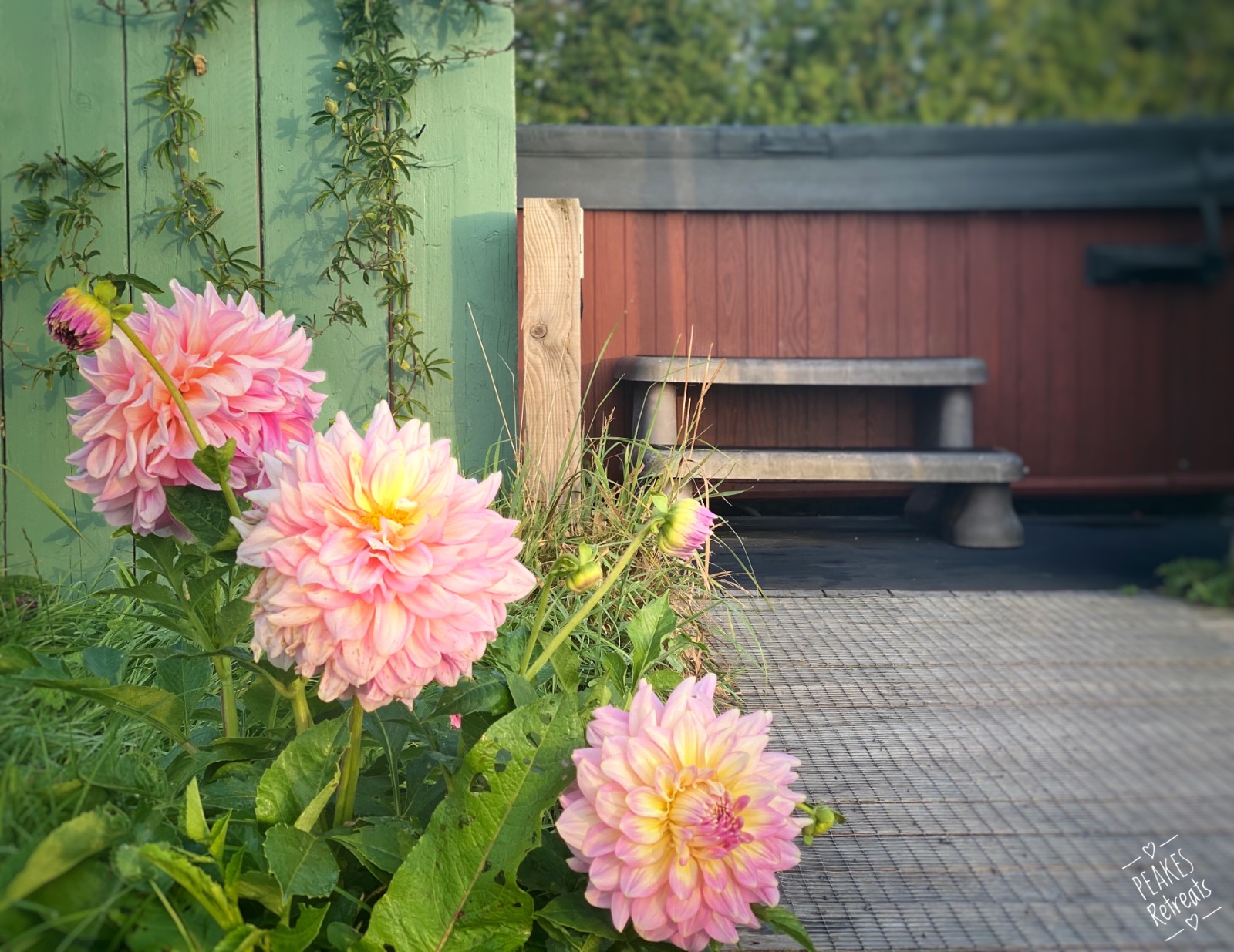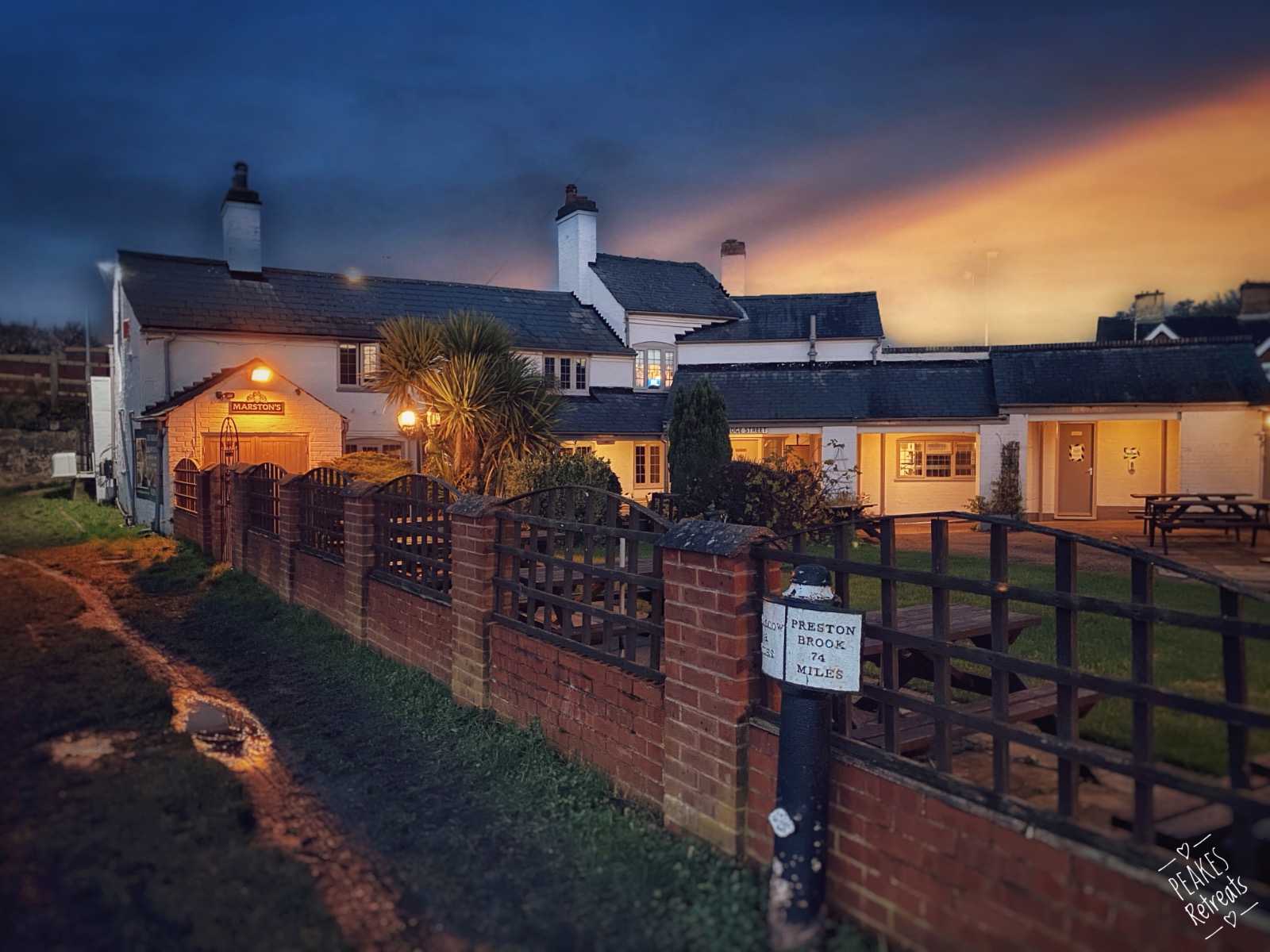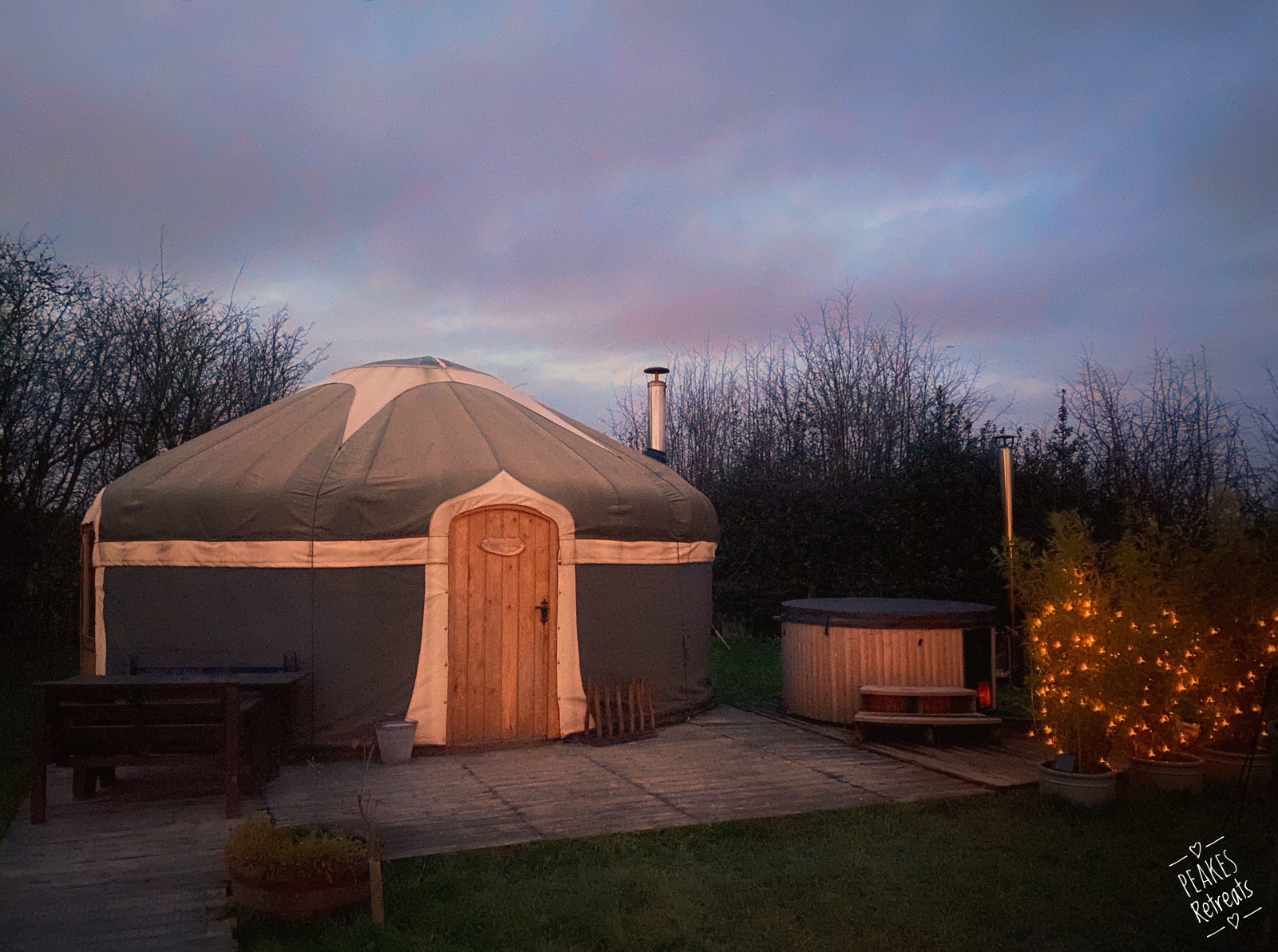 One of the great things about glamping is that it is a natural trend, by this I mean it has come about naturally by word of mouth and the images we see on social media appealing to what I believe is one of our natural human instincts; to be more connected to nature, ourselves and each other rather than the technology we find ourselves faced with on a daily basis. There have been little to no huge investment or government schemes to promote glamping (that I am aware of) because they have simply not been needed. With mental health issues on the rise and a world in which it is increasingly difficult to 'switch off' glamping allows you to go 'offgrid' without compromising amenities, comfort and luxury.
With so many more people having 'given glamping a go' it is my personal prediction that many will have been converted, and enjoyed it enough to do it time and time again even when travel becomes easier.
So WHO exactly is glamping? Info from Kampgrounds of America shows that 60% of glampers are either Gen Z or Millennials (born 1981-2012). Given this younger demographic absolutely dominating the market it would suggest that we can expect the trend of glamping to be around for some time and to keep growing as more and more people try it out. We regularly get guests from this GenZ/Millenial age range who visit as a couple or as a family unit only to return at a later date with extended family and friends in tow, therefore encouraging more people to try it out. In fact this year we had a young family (late 20s), who stayed on their own, go on to book the entire site out for their mums and dads, brothers and sisters, which then led to the mum of one of the original couple booking again to come back with her brothers and sisters. In other words several generations were introduced (and I would like to think converted) to glamping just from one millennial stay.

Glamping provider Canopy and stars have reported a four-fold (yes four-fold!!!!) increase in forward glamping bookings for 2022 on the same period in 2019.


Based on all of these statistics and personal experiences I would expect the trend of glamping to continue to not only be popular into 2022 but also to grow. So if you are thinking of booking a trip get in there early so as not to be disappointed.
There are so many different standards of glamping from the really high end to the more basic, so if you want to get the accommodation you want BOOK NOW.
The final statistics I want to leave you with are from glampitect.co.uk who have accumulated information showing that glamping accommodation favourites in 2020 were as follows:
Shepherd huts 24.62%
Glamping pods 18.06%
Bell Tents 12.8%
Yurts 11.75%
Lodges 10.15%
Other 22.62%
The Peake's Retreats 2022 calendar is now open, so don't miss out and book your stay in one of our luxury yurts today.